Value Your Trade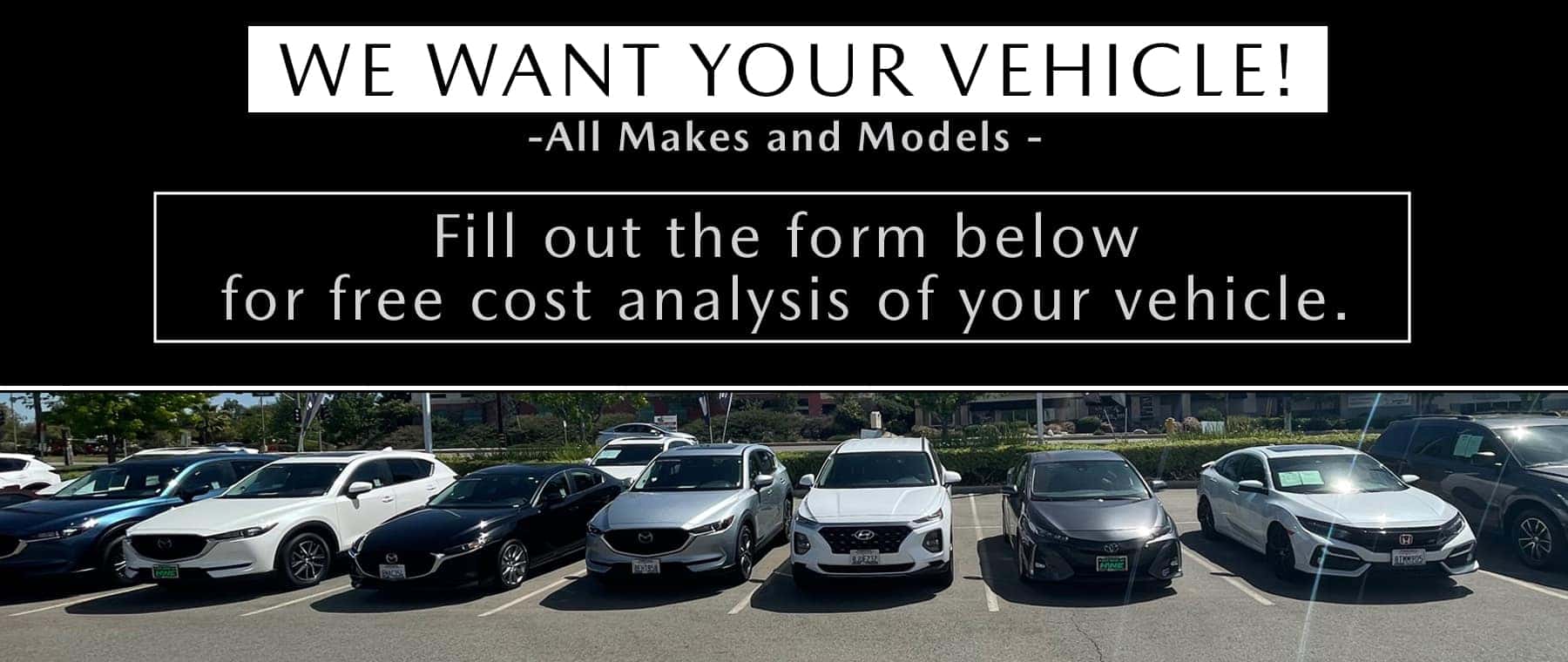 Resell values are on the rise…
As a result, my team and I would love to give you a unique opportunity to trade it in for a new Mazda… or to purchase your vehicle outright!
Knowing your trade-in value upfront is essential to be best prepared when you visit Hello Mazda of Temecula.
Furthermore, a key factor in getting a great deal on any car purchase is your trade-in.
This is as important as the discounted price of the Mazda you're checking out.
We'll appraise your vehicle for FREE!
Whether you own a Sedan, SUV, Truck, Mini-van, or anything in between,
we'll provide you with an extremely competitive analysis and value calculation!
In order to offer top dollar for your vehicle, our Used Car Manager will need it inspected and driven to be thoroughly examined.
While you test drive ours… we'll "test drive" yours!