About Us
Open Today! Sales: 9am-8pm | Call us at: 951-553-2000
| Call us at: 951-553-2010
Welcome to Hello Mazda of Temecula – Serving the Temecula Valley Since 2007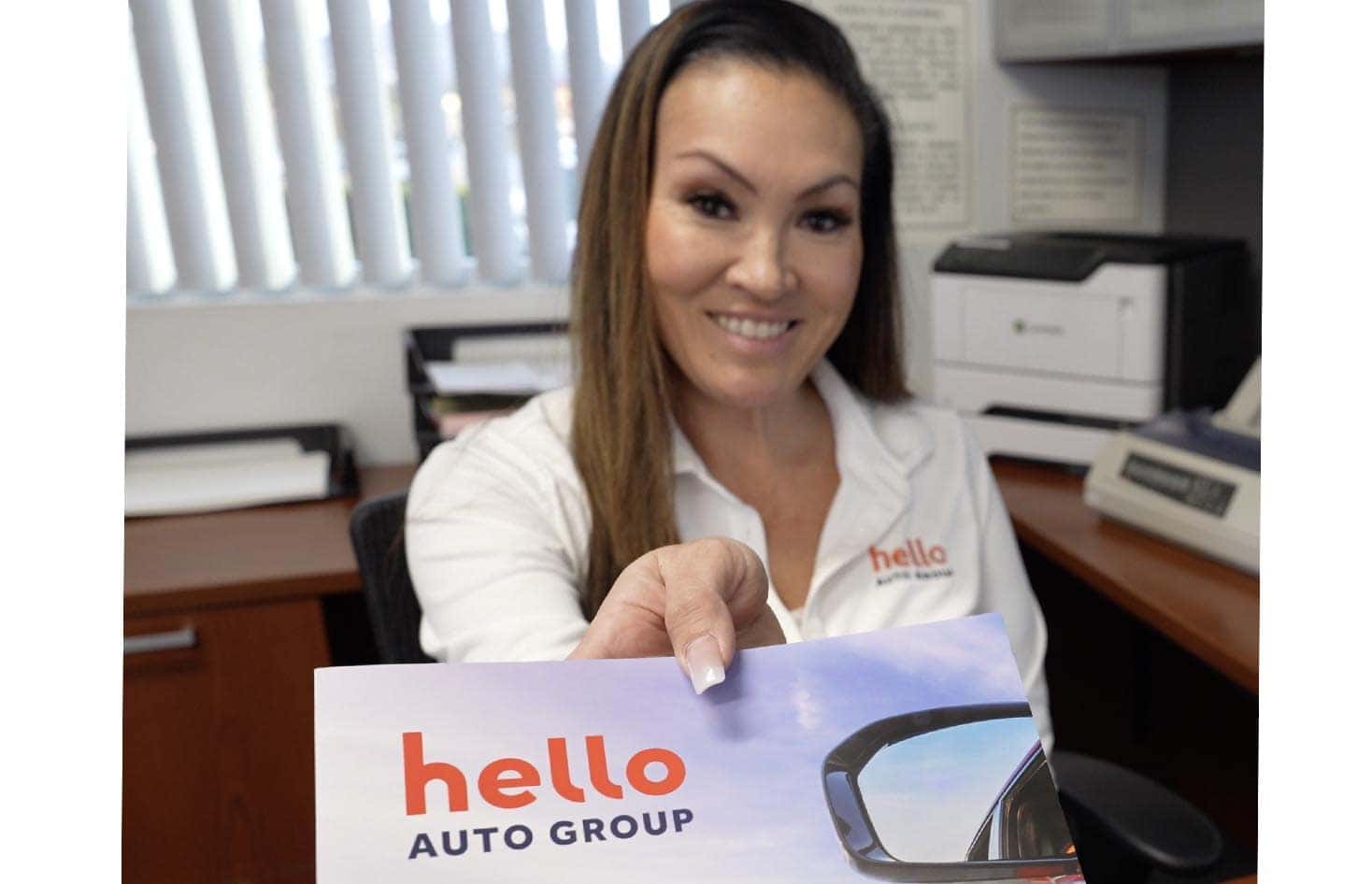 Welcome! Thank you for visiting today. We're Hello Mazda of  Temecula, part of Hello Auto Group. We're happy to see you—more than happy. We're overjoyed to have built our small, community-based dealership from the ground up. Exactly how we wanted. We came to provide an experience that is genuine. One that is honest. Uniquely Hello. Modern. And above all else, respectful and fair to our employees and customers. We're not just different. We're more fun. More efficient. More welcoming – which you may have picked up on the first time you saw our name.
GREAT RELATIONSHIPS START AT HELLO.
Hello Mazda of Temecula values fairness and integrity above all things. We're a one-price dealership, meaning you get a fair price without the pressure of negotiating. The up-front price you see is supported by real-time market data.  And your trade-in is valued the same way—No pricing games. No gimmicks. Just a fair, pressure-free price.
NO BOUNCING FROM OFFICE TO OFFICE, FROM PERSON TO PERSON. EVER.
In the spirit of no pressure, you won't find a traditional salesperson here. Instead, you'll work with a personal Client Advisor. Your Client Advisor will chauffeur you through the process at your pace. At your direction – from finding the perfect vehicle to securing the best financing. No handoffs and no bouncing from office to office. Just one friendly point of contact to serve you and your needs – from start to sendoff. At Hello, every vehicle also comes with a money-back guarantee. New vehicles include our lifetime powertrain warranty and a complimentary first oil change. You'll never want to go anywhere else.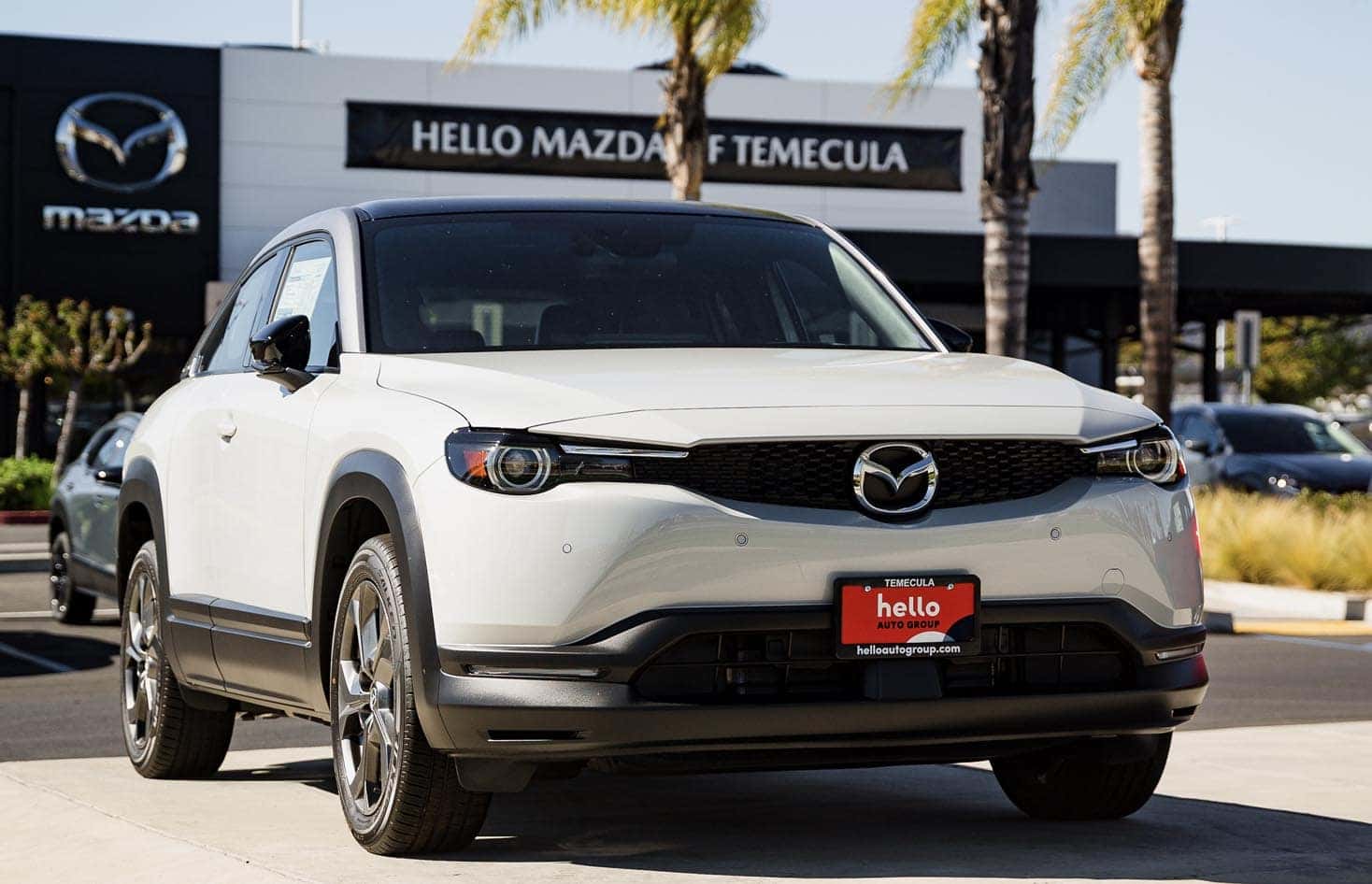 AND HELLO GIVES BACK
Our people and our community are the cornerstones of our business. We seek out every reasonable opportunity to give back. With every vehicle sold, a portion of the proceeds goes to a local cause. It's not just about writing a check. We're hands-on. Our employees take pride in knowing they get two paid volunteer days per year. We live here, and we work here. Naturally, we are devoted to making the quality of life for everyone better. Thank you for the opportunity to welcome you to the Hello family.
We look forward to saying "Hello" again soon.
You'll love the way we say Hello. More people are saying goodbye to the old car-buying experience and Hello to the new way. You're buying a vehicle. There's no right or wrong way. Only your way. At Hello Auto™, the experience is personal. One-on-one. Maybe you want to be chauffeured through the process. Maybe you prefer to take the driver's seat. Whatever makes you comfortable, we'll make it happen. The same goes for your Hello Auto Service experience. Nobody in the car business ever said hello to you like this.

In early 2021 Hello Mazda of Temecula went thru a major renovation: "The Retail Evolution! Stop in and see our incredible state-of-the-art showroom designed to improve your Mazda purchase experience. A good portion of our dedicated team members has been with us from day one! We proudly serve and give back to the Temecula Valley and the surrounding SW Riverside County & North San Deigo region. We live, work and play in the same communities as you… our valued customer!