One Person
We keep it simple so you're not left waiting around. Our sales people are experts in every single part of the car buying process. With just one person able to take you through the entire experience you'll be on the road in no time.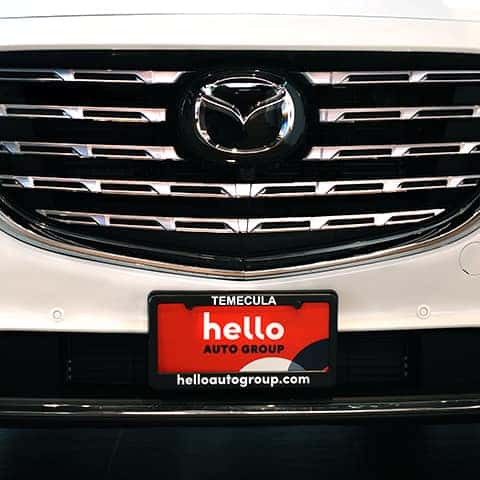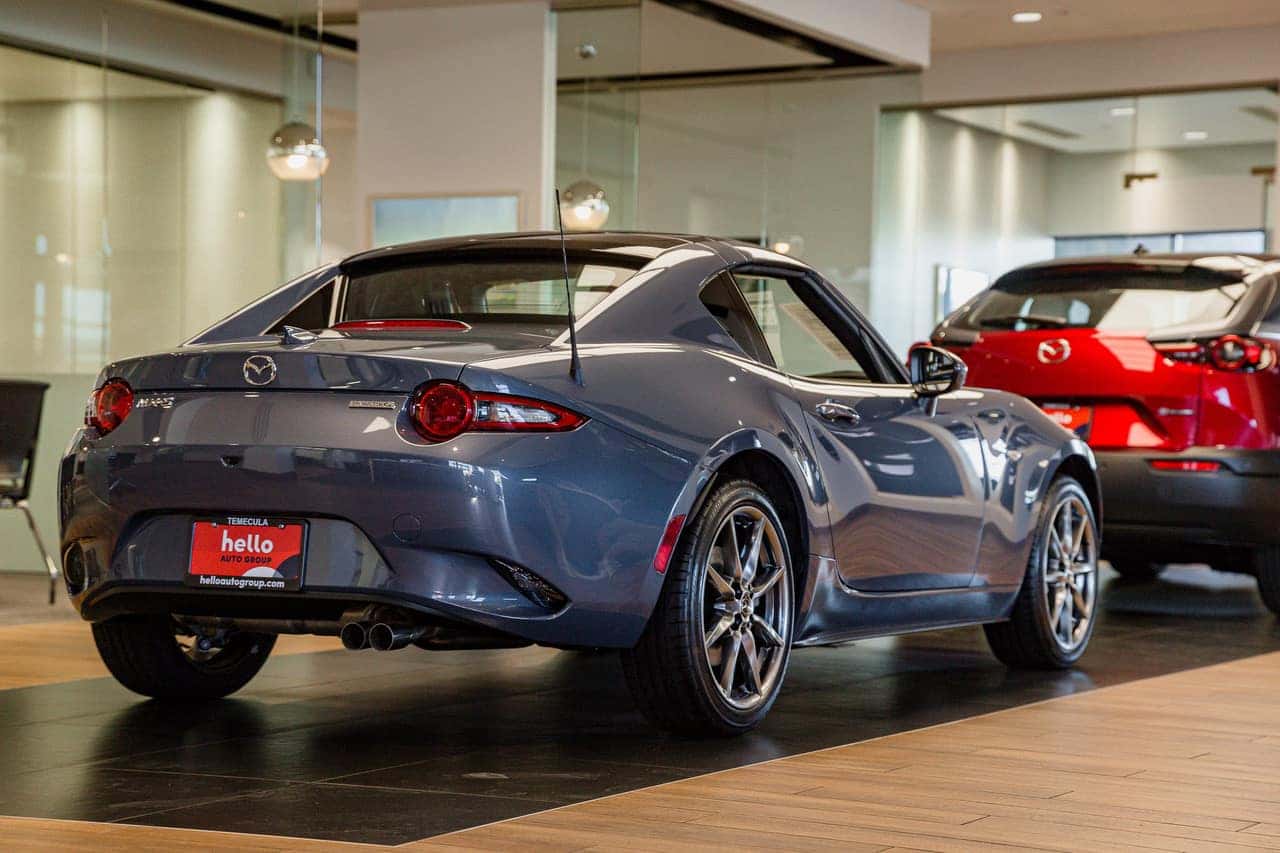 One Price.
We discount our vehicles and mark them with lowest prices we can offer: our Upfront Prices. It means there's no stress; you'll never be left wondering if you could have gotten a better deal or how much you'll have to pay for a vehicle. At Hello Mazda of Temecula, you'll get a great deal without any worries.
Our Service Is Unmatched
The service team at Hello Mazda of Temecula has been factory-trained to provide you with exceptional service and ensure your vehicle is performing at its best.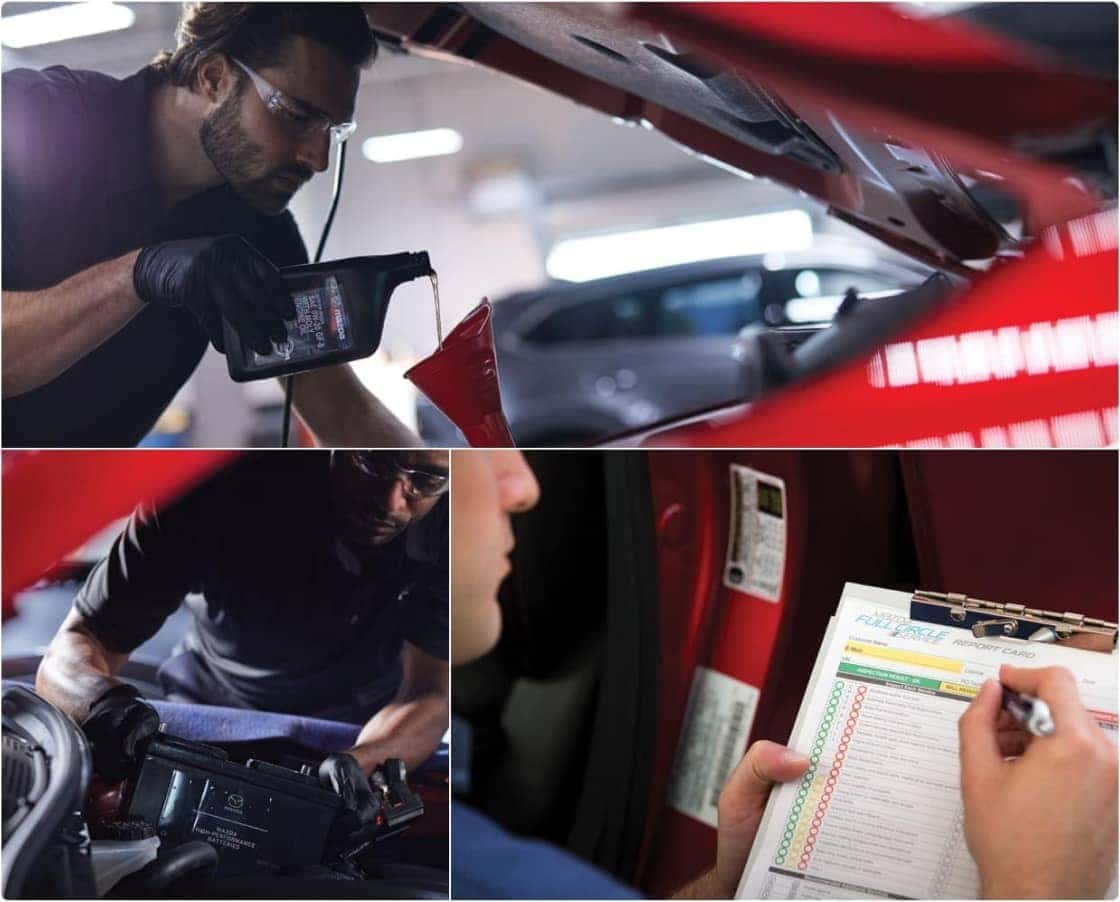 Hello Mazda of Temecula Testimonials
A sincere THANK YOU to all our favorite customers!
Had my 1st Oil change visit. My service person was Andrew Atherton and he was very professional and new how to make a person feel at home. Even had my car washed. The dealership keept everyone advised on the status of their car and they a nice waiting area with coffee, etc Highly recommend this Dealership.
I was helped by Son at this dealership. He was very helpful and kind to me and my family. We purchased a Mazda3 from him for a very good price. I tried contacting other dealerships to see if they could beat his price and they outright told me no, showing me that this location is very aggressive with their excellent pricing. Son got me and my family member in and out as fast as he could while being understaffed and while other customers were in there. Thank you very much!
Went in for an oil change. Had a small warranty issue that needed handling and was stressing me. Tabitha not only made the situation right but the part was installed before picking up the oil change. Amazing customer service. Left with a smile on my face. Zoom Zoom!
Nice relax atmosphere never felt rushed or pushed into anything buying a vehicle. I would purchase from this dealership in the future.
Great service and friendly staff. Always available to go over and beyond to accommodate my schedule.
Clean Trustworthy and always looks out for the best interest of its customers. I make the 30 minute drive and avoid closer Mazda Dealerships because they are that good!
Quick and courteous employee. I'll be back for sure. The customer waiting area is comfortable for waiting.
I always receive the best service! The employees are very professional and courteous.
Tabitha is the best. She is very professional and informative. She is the reason why I will always bring my car for service.
Property well maintained and clean. Staff and sales agents are friendly and knowledgeable in their respective services. They met ones expectations in a timely and efficient manner. In a nutshell the dealership is well managed and the services are truly remarkable.
Very professional, and courteous. Let me now what was going all times and pleasant to deal with.
Great customer service. Was in constant contact about what was being done to my vehicle
The service was prompt and the car was serviced appropriately. The service people were friendly and able to explain the problems well.
Great service, Tyrone was awesome, super nice, knowlegible and helpful. The car is great as well. Thank you
Always great customer service and very knowledge staff. I would recommend Hine to anyone. Thanks
Awesome amazing wonderful quick professional… would never go anywhere else ever in a million years
I had the best experience with Steve! He was so helpful and I was able to get the perfect car because of him! Thanks so much Steve! -Paige and Lisa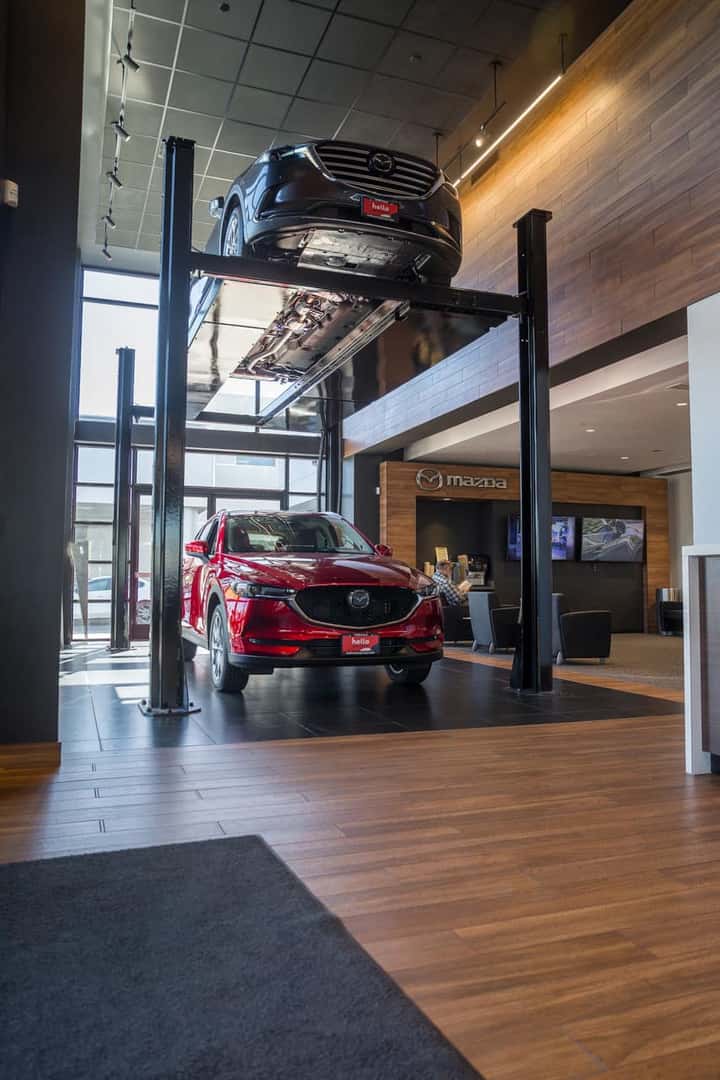 Welcome to Hello Mazda of Temecula
Thank you for giving our Mazda dealer in Temecula the opportunity to serve you. We've got a complete inventory of new and pre-owned vehicles for you to explore as you premier Temecula new car dealer. Our inventory has something to suit your exact Murrieta lifestyle. From an advanced new Mazda to a high-quality pre-owned vehicle, our Temecula used car dealer is ready to assist you.
But, we want to be more than just your standard Temecula new car dealership, and Temecula used car dealership. That's why we provide a team of experts that can help keep your vehicle on the road for many years to come. Whether you're just beginning the car-buying process or you need advice on maintaining your current ride, Hello Mazda of Temecula is here to help!
At the other Temecula new car dealers and Temecula used car dealers, the car-buying process often immediately becomes stressful when you need to apply for financing. Fortunately, we do things differently here at the financing center here at Hello Mazda of Temecula. We've been in the business for over many years, so you can count on our expert finance team to have the experience to work with different kinds of credit backgrounds.
It doesn't matter if you've got an excellent credit score or your credit needs some work, the finance team at our Mazda dealer in Temecula is understanding and knowledgeable enough to assist. If financing isn't right for your budget, we can even help you with leasing options so that you can tackle Escondido adventures in no time. Give our finance team a visit today to get started.
You don't have to be on your own after you purchase a vehicle from us. Unlike other Temecula new car dealers and Temecula used car dealers, we want to help you continue to succeed after you leave our showroom. We know how stressful it can be if your vehicle breaks down and you're stranded on the side of the road in Corona. However, when you work with our service and parts team, there's one less thing you'll have to worry about.
Our service technicians know your vehicle like the backs of their hands, and our parts experts have a comprehensive inventory of genuine OEM parts and accessories available for you to browse. If you're looking for friendly service and genuine Mazda parts, look no further than our service and parts department.
We're proud to serve customers in the Temecula area and beyond. We've been doing this for over 60 years, and there's a reason many of our customers continue to come back to us. Stop by today at Hello Mazda of Temecula to explore a tremendous inventory of vehicles and experience a transparent and easy-to-work-with team. Visit us in person today, contact us online, or give us a ring at (951) 553-2000 if you need assistance with anything!